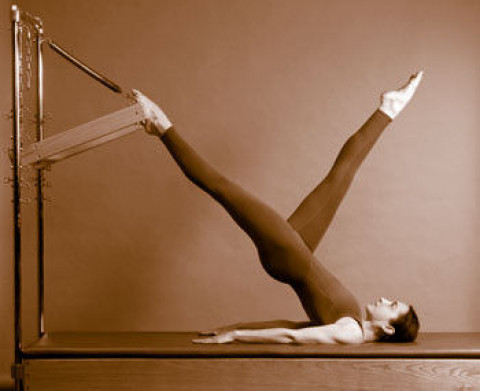 I began my Pilates Method journey in 2007, starting as a student and soon after choosing the path to study and instruct.
After incurring an Achilles' tendon injury during marathon training I turned to Pilates versus surgery for rehabilitation. In time came the realization that this practice was life changing, and I decided to pursue my certification through the PhysicalMind Institute. Prior to this I spent over 20 years in the corporate world. During that time I was a successful Sales and Marketing Executive for Fortune 1000 companies. Previously also working for a well known motivational speaker, traveling worldwide helping people work on self-empowerment.
Since my initial training I've has gone on to become a PMA Certified Pilates teacher; complete the Balanced Body teacher training program; completed TRX qualification training and attended numerous ongoing conferences and workshops.
I have a Bachelor of Science in both Biology and Business Administration, graduating from the University of Illinois Circle Campus and Elmhurst College respectively.
I view my position as a Pilates teacher as a culmination of all the things I'm passionate about in life. It encompasses human anatomy, relationship building with clientele and helping to motivate them with their health and fitness goals.. .. that all these prior experiences benefit my teaching. Students say I have a unique mix, blending knowledge of biomechanics, personal interaction and a visual style of teaching...all with a touch of levity!
I relocated from the Chicago area mid 2017 to El Dorado Hills with my husband, two daughters and our pet menagerie.
Specialties
Alleviating Back Pain & Back Strength Training
Balance Training
Cardio-Reformer
Chair Pilates
Core Strength
Corrective Exercises To Balance The Body
Flexibility
Foam Roller
Group Pilates Classes
Kids Pilates Classes
Personal Training
PIlates For Runners
Pilates Mat Classes
Pilates Reformer Classes
Pilates Training for Athletes
Pre-Rehab & Post-Rehab Pilates
Prenatal & Postpartum Pilates
Private Pilates Classes
Semi-Private Pilates Classes
Senior Pilates Programs
Strength Training
Stretching Classes
Therapeutic Pilates
Tower Classes
TRX Suspension Training
Wunda Chair