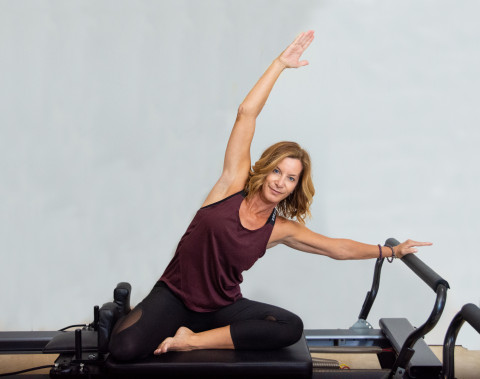 Private or Small Group Classical Pilates Classes
Where: Home, Work, Yacht, Virtual or Corporate Event
Pilates is one of the most effective workouts in today's fitness market.
Dramatically transforming the way your body looks, feels, and performs.
Improved Flexibility, Core Strength, Creating a sleek toned body, Relief of Back pain along with Improved Energy.
Christine's knowledge of Pilates coupled with her patience and dedication makes her a highly sought after Pilates Instructor.
My classes are great for beginners or advanced clients.
Christine Axel's Certifications include:
Pilates Method Alliance, Power Pilates, TPI Golf Specialist.
Yoga Alliance Certified Yoga Teacher
IDEA Member
CPR and First Aid Certified
Call today for a free consultation and book your first class.
Specialties
AED/CPR Certified
Alleviating Back Pain & Back Strength Training
Arthritis
Athletes,
Balance Training
Breathing
Cardio Pilates
Cardio-Reformer
Certification Preparation
Certified Instruction
Chair Pilates
Core Strength
Corporate Classes
Corrective Exercises To Balance The Body
Disc Herniations
Fibromyaligia
Fitness Training
Flexibility
Foam Roller
Group Pilates Classes
Instruction In Classical Pilates
Personal Training
Physical Therapy
Pilates for Golf
Pilates For Golfers
Pilates for Osteoporosis
PIlates For Runners
Pilates Mat Classes
Pilates Reformer Classes
Pilates Training for Athletes
Pre-Rehab & Post-Rehab Pilates
Prenatal & Postpartum Pilates
Private Pilates Classes
Semi-Private Pilates Classes
Strength Training
Stretching Classes
Structural Integration
Therapeutic Pilates
Tower Classes
Weight Loss Coaching
Wunda Chair
Yoga