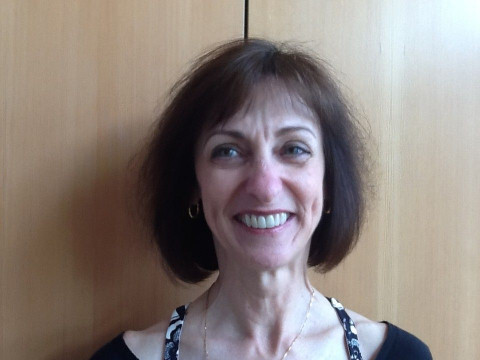 Marsha is co-owner of Pushes and Pulls, LLC, a Gyrotonic and Pilates studio located in the historic Reed Opera House in downtown Salem. The studio offers private and semi private training.
A classically trained dancer, choreographer and teacher, Marsha completed her full Stott Pilates certification in 2001 under Chyrel Love Miller in her home state of Missouri. She became an Instructor Trainer in 2008, teaching STOTT PILATES® certification courses and workshops throughout North and South Carolina. Marsha has recently relocated from the San Francisco area and is excited to continue teaching the STOTT PILATES® and GYROTONIC® methods to clients here in Oregon.
Marsha has a Master's of Science in Education in Exercise Physiology from the University of Kansas. She is certified as a clinical exercise physiologist through the American College of Sports Medicine.
Marsha's skill set enables her to work with a broad range of clients, including those with injuries and special needs. She has worked extensively with clients managing specific health concerns such as arthritis, fibromyalgia, osteoporosis, spinal stenosis, sciatica, scoliosis, transverse myelitis, lupus, heart disease, COPD and breast cancer recovery.
Specialties
AED/CPR Certified
Alleviating Back Pain & Back Strength Training
Arthritis
Balance Training
Ballet
Cadillac Classes
Chair Pilates
Core Strength
Corrective Exercises To Balance The Body
Disc Herniations
Fibromyaligia
Fitness Training
Flexibility
Group Pilates Classes
Gyrokinesis Classes
Gyrotonic
Ladder Barrel
Pilates For Golfers
Pilates for Osteoporosis
PIlates For Runners
Pilates Mat Classes
Pilates Reformer Classes
Pilates Training for Athletes
Pre-Rehab & Post-Rehab Pilates
Prenatal & Postpartum Pilates
Private Pilates Classes
Semi-Private Pilates Classes
Senior Pilates Programs
Therapeutic Pilates
Tower Classes