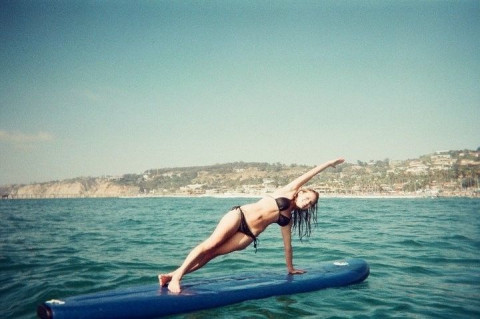 Erica K. Walters is an instructor at Absolute Balance Pilates in Oklahoma City, a Pilates Instructor for the Department of Exercise & Sport Science at Oklahoma City University, as well as a Barre instructor at theGYM.
Erica received her Bachelor of Arts in Human Communication from Arizona State University in 2004, and completed her comprehensive Pilates certification with Peak Pilates in 2006. In 2013, Erica completed the Advanced Teacher Training Program with the world renowned, Pilates Center of Boulder.
Erica is an accomplished instructor who has owned two Pilates studio's, been featured in Pilates Style Magazine, and has taught Classic Pilates in San Diego, Scottsdale, and Dallas.
Erica is dedicated to maintaining the original integrity of Joseph Pilates system of exercise by teaching Classical Pilates with her clients. She enjoys seeing the changes people can make in their bodies, and the wonderful feeling they get from performing The Method. When teaching, Erica's energy, passion, and fun make it easy to feel envious of her students, who benefit from her personal instruction
Specialties
Alleviating Back Pain & Back Strength Training
Balance Training
Barre Instructor
Cadillac Classes
Chair Pilates
Corporate Classes
Kids Pilates Classes
Pilates For Golfers
Pilates Mat Classes
Pilates Reformer Classes
Pilates Training for Athletes
Prenatal & Postpartum Pilates
Private Pilates Classes
Semi-Private Pilates Classes
Strength Training
Tower Classes