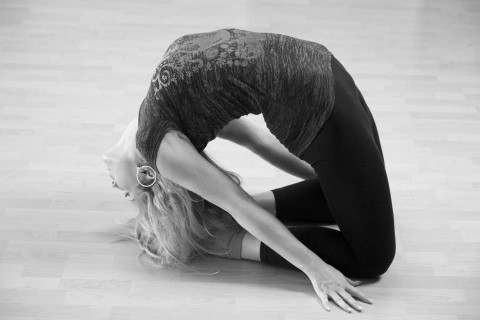 We are a fully equipped pilates studio offering private, semi-private and group sessions in pilates technique on the mat and apparatus. We also offer Holistic Lifestyle and Nutrition Counseling (Colleen is CHEK certified) as well as Myofascial Release treatments.
We also offer specialty classes in TRX body suspension training, Booty Barre, the Divine Body workout, Foam Roller and more.
Our instructors are trained and certified through Stott Pilates, the certification with the highest industry standards. Training includes 100 to 500 hours in the classroom and 200 hands-on hours on the mat and apparatus. We are Newport County's only complete Stott Pilates Studio.
If you have experienced pilates before, you know the benefits of strengthening from the inside out. Regular pilates practice will help develop long lean, functionally strong muscles without bulk.
Our state-of-the-art studio is located on Aquidneck Island in Middletown.
Our mission is to help our clients achieve balance in body, mind and spirit through Pilates and a variety of corrective exercise modalities, holistic lifestyle and nutritional coaching.
Our goal is to is to provide guidance in helping you achieve optimum health and wellness in a nourishing, non-threatening environment.
Specialties
.Chek Certified Holistic Lifestyle Coach. Stott Certified Pilate
Alleviating Back Pain & Back Strength Training
Balance Training
Barre Classes
Cadillac Classes
Cardio Pilates
Cardio-Reformer
Chair Pilates
Core Strength
Corrective Exercise Training
Corrective Exercises To Balance The Body
Duets
Fibromyaligia
Fitness Training
Flexibility
Foam Roller
Group Pilates Classes
Holistic Health
Instruction In Classical Pilates
LifeStyle Coaching
Massage Therapy
Meditation
Myofascial Release
Nutrition
Nutrition Counseling
Personal Training
Physical Therapy
Pilates
Pilates For Golfers
Pilates for Osteoporosis
PIlates For Runners
Pilates Mat Classes
Pilates Reformer Classes
Pilates Small Group Classes
Pre-Rehab & Post-Rehab Pilates
Prenatal & Postpartum Pilates
Private Pilates Classes
Private Sessions
Qigong
Reiki Therapy
Semi-Private Pilates Classes
Strength Training
Stretching Classes
Tai Chi
Therapeutic Pilates
TRX Suspension Training
Weight Loss Coaching