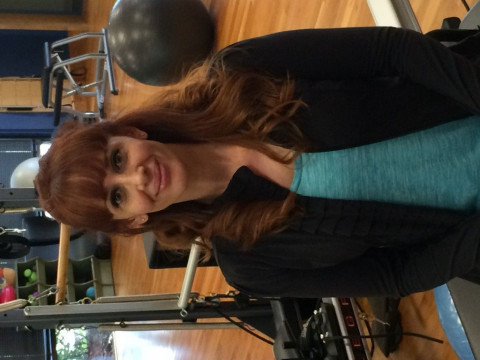 I've been a fitness instructor for over 10 years in my home country Italy. I moved to California few years ago with my husband who is in the Navy. I took the Comprehensive Pilates Teacher Training at Pilates Monterey and once I graduated with them I got PMA certified. Pilates teacher graduated with Pilates Monterey and I'm also a PMA Certified Pilates Teacher. I have experience working with post rehab hip and knee replacements, scoliosis and osteoporosis, golfers and athletes. Having lost my wonderful mom to breast cancer I also trained as Post Rehabilitative Breast Cancer Exercise Specialist.
Pilates exercises will give you strenght, balance and control. Your posture will improve and everyone will notice the difference! I offer one-to-one sessions with personalized exercises on MAT, Reformer, Cadillac and Chair or small group sessions by appointment.
Specialties
AED/CPR Certified
Alleviating Back Pain & Back Strength Training
Balance Training
Barre Classes
Breathing
Cadillac Classes
Cardio Pilates
Cardio-Reformer
Certified Instruction
Chair Pilates
Core Strength
Corrective Exercise Training
Corrective Exercises To Balance The Body
Disc Herniations
Fibromyaligia
Fitness Training
Flexibility
Foam Roller
Group Pilates Classes
Hip Replacement
Instruction In Classical Pilates
Kids Pilates Classes
Knee Replacement.
Ladder Barrel
Neck Etc...
Osteporosis
Personal Training
Pilates For Golfers
Pilates for Osteoporosis
PIlates For Runners
Pilates Mat Classes
Pilates Reformer Classes
Pilates Training for Athletes
Pink Ribbon Program
Pre-Rehab & Post-Rehab Pilates
Prenatal & Postpartum Pilates
Private Pilates Classes
Scoliosis
Semi-Private Pilates Classes
Senior Pilates Programs
Specific Stretches For Psoas
Strength Training
Stretching Classes
Structural Integration
Therapeutic Pilates
Tower Classes
Wunda Chair