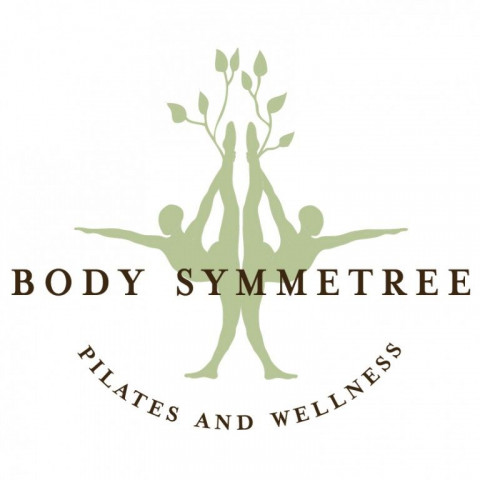 Body Symmetree - Pilates & Wellness, was created out of a desire to share and bring balance to your life. We offer a quaint and distinctive studio that offers peace and privacy for individual instruction in which to learn the intelligence of your body. Your fitness program will be designed specifically for you and your needs. Private instruction is the best way to reach your personal goals. Kim's structured Pilates program also provides relief for a number of physical and health conditions, including low back pain, scoliosis, osteoporosis, arthritis and MS.
Kim integrates classical and contemporary Pilates, Vinyasa Flow Yoga, TRX Sports Medicine Suspension Training and Power Plate Acceleration Training. Kim is a certified teacher of the Pilates Method, having completed her certification under the tutelage of Mary Kristi Sesso, founder of The Harmony Group, LLC. and accredited by the Pilates Method Alliance (PMA).
Kim's knowledge base includes learning advances in anatomy, physiology and structural kinesiology (the science of muscles during movement). Kim's approach to physical fitness includes mental, emotional and spiritual health while employing a series of complimentary methods which provides access to achieving a wider range of results.
Specialties
Alleviating Back Pain & Back Strength Training
Arthritis
Back Care And Osteoporosis Training
Barrels
Body Analysis
Breast Cancer Rehabilitation
Breathing
Cadillac Classes
Cancer
Certified Instruction
Chair Pilates
Core Strength
Corporate Classes
Corrective Exercise Training
Corrective Exercises To Balance The Body
Disc Herniations
Fibromyaligia
Fitness Training
Flexibility
Foam Roller
Gentle Yoga
Gyrotonic
Increase Body Awareness
Instruction In Classical Pilates
Integrative
Kids Pilates Classes
Lifestyle And Weight Management Services
Meditation
Nutrition Counseling
One-on-one Training
Pelvic Floor Issues
Personal Training
Physical Therapy
Pilates
Pilates And Personal Training For All Athletes
Pilates And Personal Training For Runners
Pilates For Golfers
Pilates For Men
Pilates for Osteoporosis
PIlates For Runners
Pilates For Triathletes
Pilates Mat Classes
Pilates Reformer Classes
Pilates Training for Athletes
PMA Certified
Pre-Rehab & Post-Rehab Pilates
Prenatal & Postpartum Pilates
Private Pilates Classes
Semi-Private Pilates Classes
Senior Pilates Programs
Strength Training
Stretching Classes
Structural Integration
Therapeutic Pilates
Tower Classes
TRX Suspension Training
Weight Loss Coaching
Wunda Chair
Yoga