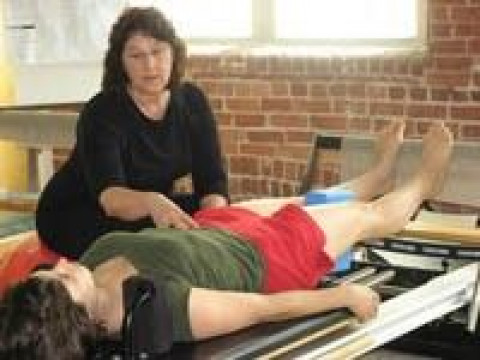 I teach Pilates in a beautiful, fully equiped Pilates studio in Florence, Ma.(part of Northampton)
called Smart Moves. I teach group mat classes as well as private or semi-private lessons on the Pilates equipment.
I was trained by one of the Pilates "Elders", Mary Bowen, who studied with Joseph and Clara Pilates in NYC.
I am passionate about Pilates and love to teach. I find it very rewarding to help people find improved posture and breath control,decresed pain and increased fitness.
I have worked with dancers, athletes, young and old people as well as people in middle age. I have helped many peopleto heal from or cope with the pain of chronic injuries or disabling conditions.
Please visit my site to read more about me, then call or email. I'd love to talk to you.
Jean
Specialties
Alleviating Back Pain & Back Strength Training
Pilates For Golfers
Pilates Mat Classes
Pre-Rehab & Post-Rehab Pilates
Prenatal & Postpartum Pilates
Private Pilates Classes
Semi-Private Pilates Classes
Strength Training