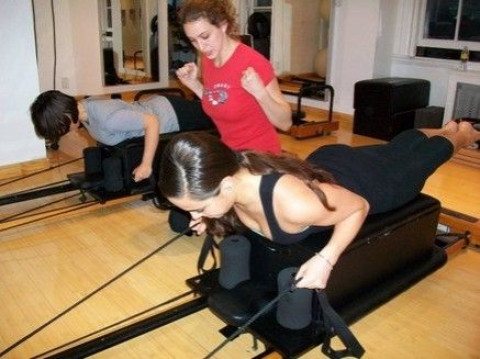 Pilates Reformer is offered more than 20 times a week. All classes are included in our flat fee membership.
Smart Workout proudly offers our premiere Instructor training and certification program for Mat protocol and the use of the Reformer machine.
All teachers at Smart Workout are graduates of this program, and are uniformly superb.
Smart Workout also offers personal training packages which include Pilates Reformer as well as Sports Performance for Golf, Tennis, and Skiing, and overall Total Body Conditioning.
Smart Workout provides 140 classes a week, with more than 30 different types of classes.
All our classes are SMALL GROUP (just 5 to a class).
Our 6-WEEK SHAPE UP combines personal training and exercise classes.
Our WEIGHT LOSS PROGRAM includes nutrition counseling, personal trainings and exercise classes.
We're happy to provide a free guest pas.! Check our website for details.
www.smartworkout.net