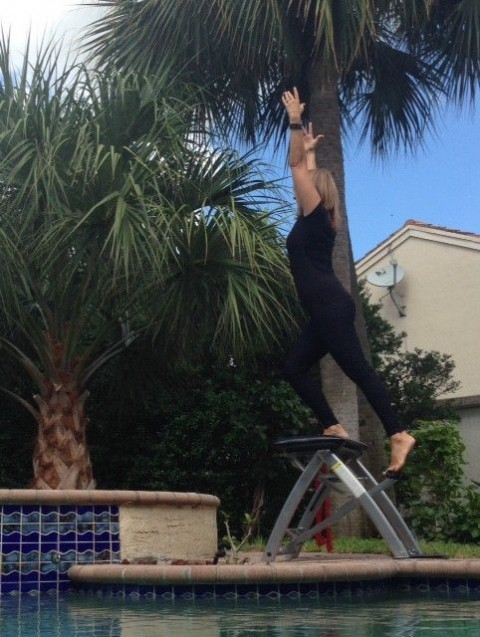 Pilates Your Way! I'll head out to you at your location for a private and personalized Pilates session or visit me in Coral Springs. Maximize your Pilates experience in privacy with studio based equipment such as the Pilates chair, bands, stability ball, and foam roller all of which I will provide! Improve flexibility, balance, strength, and posture or address therapeutic needs…And I have great success with beginners. This program is perfect for those who don't have the time or desire to travel to a gym or studio! Studio quality instruction without the studio price; rates based on package and travel distance.
About me… As a dancer and equestrian, I understand the special needs of these athletes. I also work with many golfers and tennis players who benefit greatly from adding Pilates to their fitness schedule. In addition, I teach rehab based Pilates at a physical therapy center and understand these special needs as well.
Certifications:
Pilates Method Alliance
Classical Pilates Education
AFAA
Teaching Pilates since 2001. CPR certified and insured.
Specialties
AED/CPR Certified
Alleviating Back Pain & Back Strength Training
Balance Training
Ballet
Cadillac Classes
Cardio Pilates
Certified Instruction
Chair Pilates
Core Strength
Corporate Classes
Corrective Exercises To Balance The Body
Dance Instruction
Disc Herniations
Fibromyaligia
Fitness Training
Flexibility
Foam Roller
Group Pilates Classes
Increase Body Awareness
Instruction In Classical Pilates
Personal Training
Pilates
Pilates For Golfers
Pilates For Men
Pilates for Osteoporosis
PIlates For Runners
Pilates Mat Classes
Pilates Reformer Classes
Pilates Training for Athletes
Pre-Rehab & Post-Rehab Pilates
Private Pilates Classes
Semi-Private Pilates Classes
Senior Pilates Programs
Stretching Classes
Therapeutic Pilates
Tower Classes
Wunda Chair